Are you tired of Asian food that is predictable, either too bland or too spicy, and not authentic? Are you ready for a new taste experience? At Dolsot House we offer fresh, wholesome, healthy food that is both healthy and exciting. It is served family style, with side dishes ("banchan"), so everyone can have his or her own combination of textures and flavors. We want you to have a unique, healthy, satisfying cultural dining experience.
Are you a vegetarian, frustrated by most restaurant menus? We have many choices for you. We also welcome seafood-only-vegetarians, vegans, and persons on a low carb diet.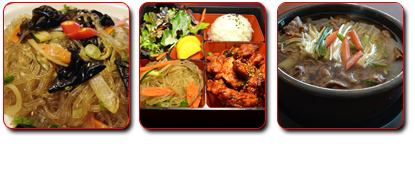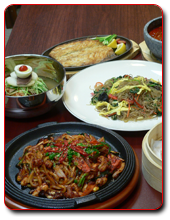 We are owners-operators proud of our tradition but modern in our approach. We'll be there to meet you in person. We'll know your name and your preferences, if you are a repeat customer. You'll find our food not too foreign, yet far from ordinary and quite affordable. We are rapidly building a fan base of loyal customers. We want you to join them.
Our dream was to open a totally different kind of Korean restaurant. One that serves authentic, fresh, exciting traditional Korean food, the kind we grew up with. One that offered great service and a even better food. Did we succeed? Come and decide for yourself.